2020 Weight Loss For 20200320
Time to report on Friday's weigh-in. The bad news is that I gained two pounds, checking in at 304.2. Sadly, this was not unexpected on my part after going insane last Friday. And then I wasn't that careful the rest of the week.
A Bad Week

After a good week, I went into a bad week.It was all negative attitude on my part. I've let work stress get to me, which was unfortunate.And naturally, in times of stress, there's the old stress eating aspect. But even if one happens to be eating low-carb, if you eat too much, well…😅
Also, I haven't been as enthused about low-carb/timed eating this year. Although I can eat low-carb meals with no problem, if it were up to me, I'd be scarfing burgers, fries, or any of the other carb meals you've seen in my reports for my weight loss. And that's why a lot of times on Fridays, I go nuts on the carbs.
Sadly, last Friday was the worst I've had in a while. I just couldn't stop eating all day. And I was up until nearly 5am 'cause I didn't want to go to bed. And I was scarfing food at 4 in the morning, even though I was stuffed to the gourd. So I knew I was already behind the curve.
I had planned to make Saturday a low-eating/low-carb day. Unfortunately, I ended up eating a lot that day, even though it was low-carb. And that's kinda how it went all week. I'm surprised I didn't fall of the wagon and just go carb-mad all week.
Carb Friday
Even though I had a bad week, I was going to get the Double Big Mac from McDonald's. And I was going to get a mountain of fries, though oddly enough, I didn't feel like dipping them in nacho cheese sauce. I hope McDonald's makes this a permanent menu item. Technically you can get it at any time, but you have to order a regular Big Mac with two extra patties. And sometimes this boggles the minds of McDonald's workers, who then proceed to screw things up.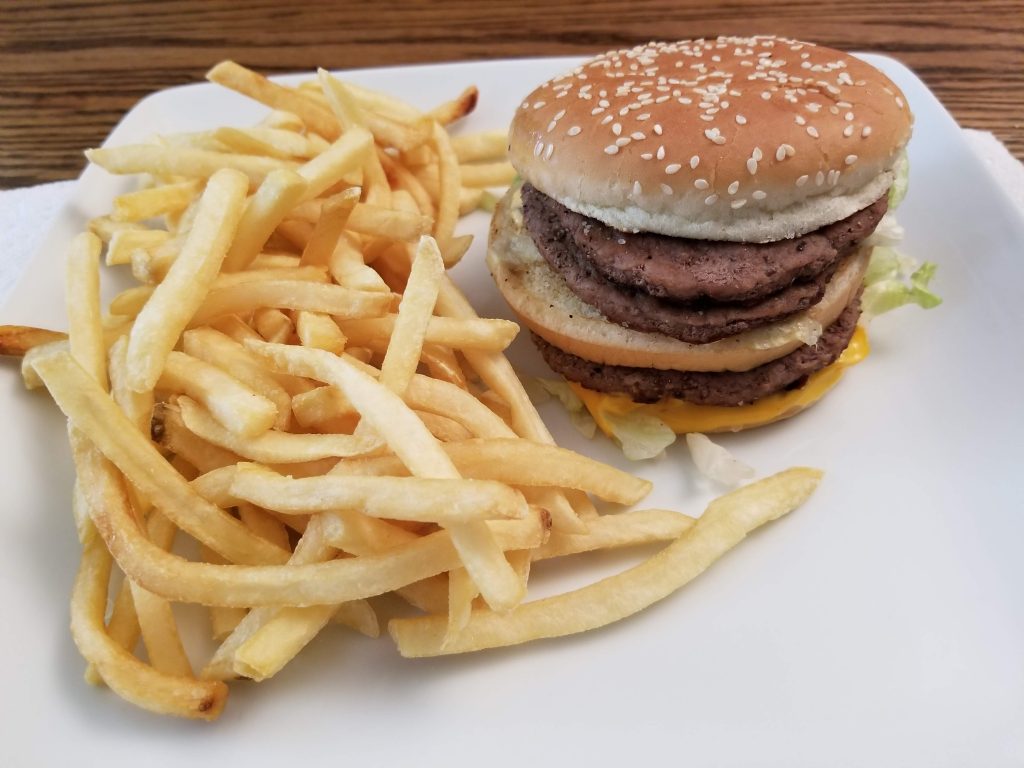 Also, funny how the real article never looks as good as the promo picture. But I enjoyed it for sure.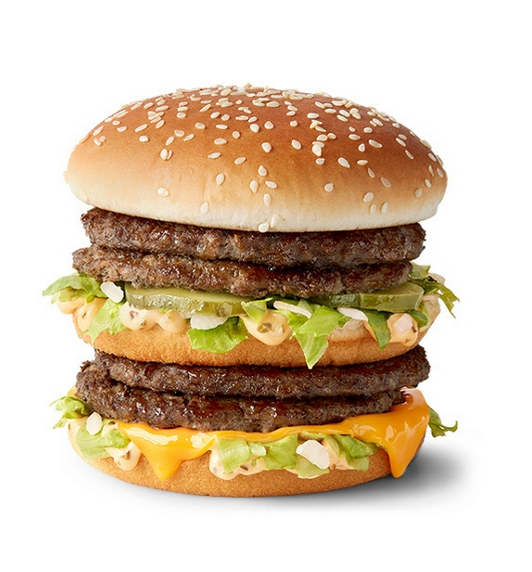 I wasn't going to get dessert, but as usual, one jumped into my cart. This time, it was a box of bavarian cream filled, chocolate iced donuts. Well, to be fair, the guy had just brought these out and they were fresh. 😅
Next Friday
No clue what I will do for next Friday.I did follow a low-carb/low-consumption Saturday, so hopefully I'm back on track.