2020 Weight Loss For 20200228
I'm rather behind, but I did weigh in last Friday. I did three pounds of damage to myself, checking in at 307.0.
Change of Plans

I have to admit that last week, I just never was in the groove. I was mildly sick over the weekend, thus I had my second carb meal. But after that, while I did do low-carb, I know I ate way too much, and I wasn't that strict on the timed eating part of the diet scheme. So yeah, gaining three pounds was not at all surprising.
That said, I did change my mind about skipping carbs Friday. I wanted to have a true test by going ahead and being stupid on Friday, then being really good the rest of the week. We'll see how things go.
Carb Friday
For my Friday carb splurge, I did the highly unusual thing and did an early morning breakfast run before work.I knew I'd be tied up all day, so I figured I'd try Wendy's new breakfast menu.
For starters, I had the sausage-egg-cheese biscuit. It was OK. Nothing great, but certainly very edible. To be honest, I think McDonald's sausage-egg biscuit with added cheese tastes better. Plus, McDonald's seems to have more egg with theirs.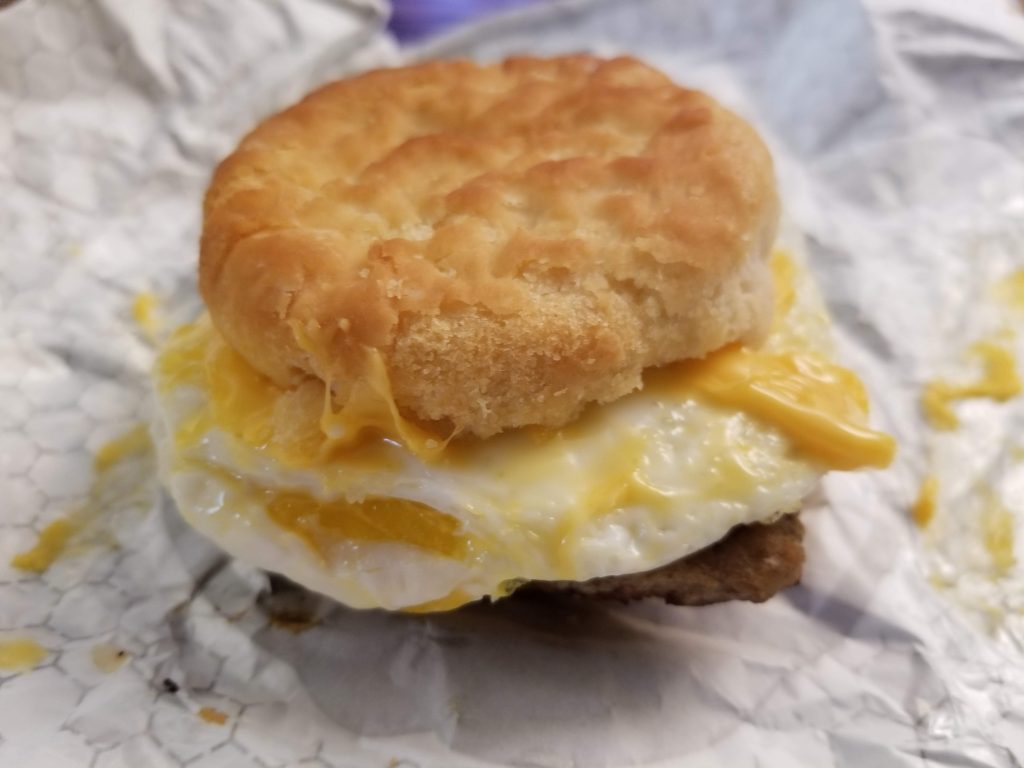 Next up, I tried the sausage-egg-cheese burrito. What surprised me was how small this was. Also, it was very dry. The tortilla wasn't moist at all. Carl's Jr. had a sausage-egg (or bacon-egg) burrito that I found much better, and larger. (Of course Carl's Jr.'s Big Country Breakfast Burrito is the best and HUGE, but that's another discussion.) And I would say the same for Whataburger's sausage-egg-cheese taquito (which is really a small burrito). I rather like Whataburger's taquitos. I don't think I'd get Wendy's breakfast burrito again.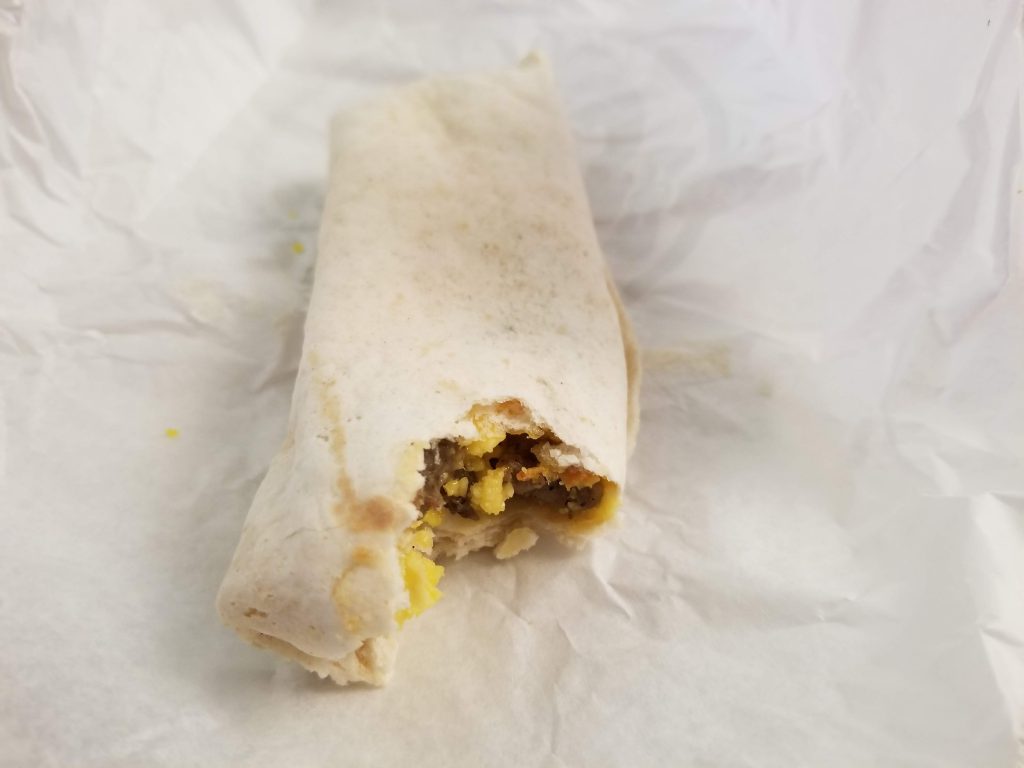 Finally, I tried the Breakfast Baconator with Seasoned Potatoes (wedges). This wasn't bad, but the cheese sauces and such overrode the hamburger patty. I'm thinking that if I got this as a double, it would be better. I do enjoy a cheeseburger with a fried egg.
Friday night, I did decide to have tuna-mac again. Not sure why I've craved that so much of late.
Next Friday
Assuming I lose weight, I'm pondering trying to get rid of some of the breaded catfish I have in my freezer. And since I've also been craving grits, I thought I'd have grits with the catfish. Normally, I wouldn't, but it does sound interesting. Of course, it seems most recipes I find online are for cheese grits. Not doing those. Just butter and salt is all I'm adding to mine, and maybe a dash of black pepper.