2020 Weight Loss For 20200207
After a month of basically holding steady, my first weigh-in for February had me at 305.4 pounds. That's a 3.4 pound loss on the previous week. So I'm pretty happy about that.
Back On Track

Although I didn't want to do it, skipping last week's carb splurge day was the right move. That allowed me to get to my lowest weight to date since I started losing weight. Eating-wise, when it comes to the low-carb meals and the timed eating, I'm doing the things I should be doing. So no issues there.
We'll see what my carb splurge this past Friday does to me for my next weigh-in. More on that in a bit.
Carb Friday
For my Friday carb splurge, I had originally thought to try to go to Taco Bell. They have Nacho Fries back, including a Buffalo Chicken Nacho Fries. And I kinda wanted to try the Double Cheesy Gordita Crunch. But work was such that I couldn't really go out. Plus, it was snowy. So I opted to make lunch instead.
Since I'd been fancying grits for a while, I decided to make a breakfast bowl with buttered grits that are mixed with a sausage-egg scramble. And then I add extra crushed red pepper to the mix. Finally, that was topped off with a couple of buttermilk biscuits from Popeye's. Whenever I go to Popeye's, I always get extra biscuits and freeze them. Since I'm down to two, I guess it will soon be time for another Popeye's run.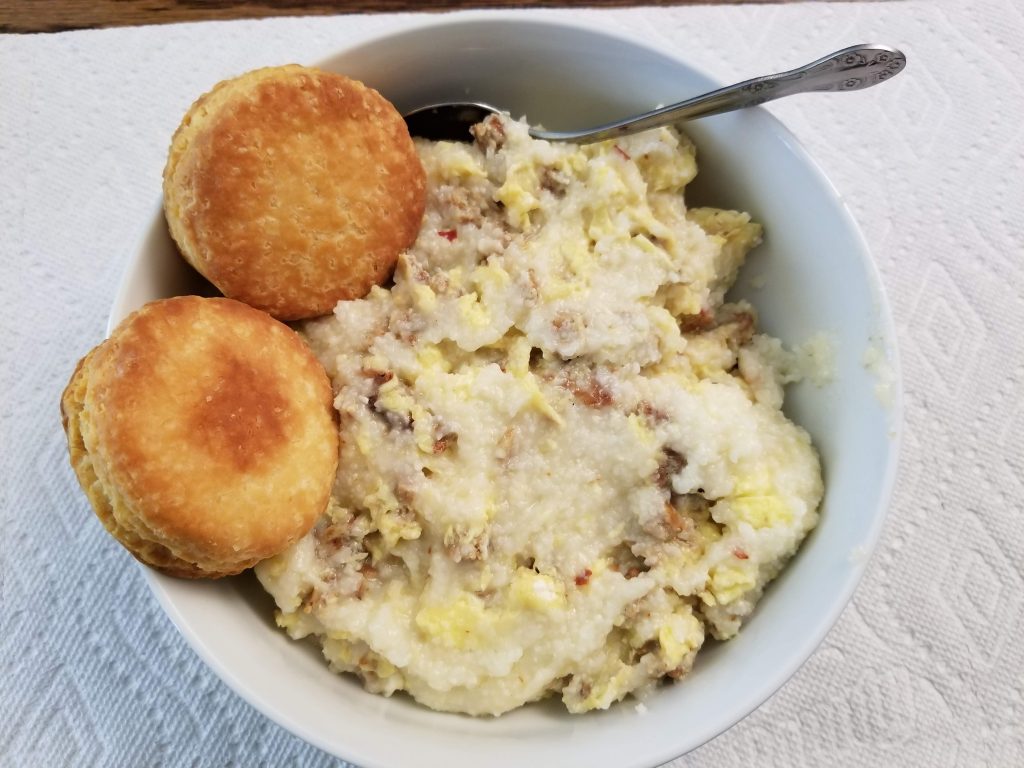 Friday night, I decided to have some rice with my last two boiled chicken thighs in the fridge. Obviously, I should have just had the thighs without the rice, but I often feel the need to go nuts on Carb Friday. 😵
Next Friday
Assuming I haven't gained weight from Friday's plunge, I am going to try to score some Taco Bell. If I gain weight, I may still get Taco Bell since I don't want to miss the limited time menu items. But if things are bad, I'll have to skip another carb Friday. 😅
So here's to another week of hopeful weight loss.