2020 Weight Loss For 20200117
As usual, I'm behind, but I did my usual Friday weigh-in. Shockingly, I clocked in at 306.6 pounds. That's a 1.4 pound weight loss. I had expected to gain weight, based on how stupid I was last weekend.
The Weirdness of Weight Loss

In last week's post, I reported that while I lost weight, it was not nearly what I expected. And in frustration, I went nuts Friday and Saturday. So I honestly expected to gain weight, or at best, remain at 308. But, that's what's so odd about weight loss. Some weeks, you can do everything right and not lose much. Some weeks you can get away with being naughty.
To date, I've yet to figure out any reason for this strange phenomenon to happen. I have asked my doctor and trainer. Both have stated that a lot of times, its down to water weight.
Carb Splurge Friday

Originally, I was going to pass on a Carb Friday splurge. However, the unexpected weight loss caused me to change my mind. As a result, I went by Burger King to try their new BK Cheddar King. Not bad. I love American Cheese on my burgers, but I also like other cheeses as well.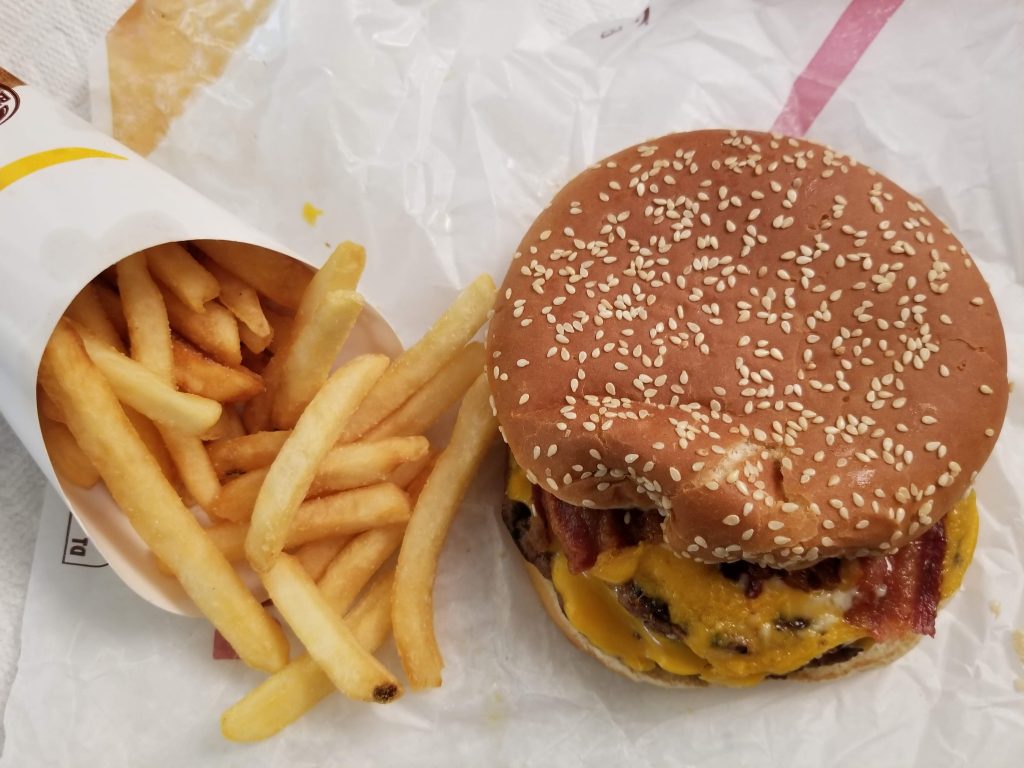 No Weigh-In This Week

Because I'll be in New Jersey this week, I won't be able to weigh-in like normal. And it does mean a multiple-day outing of carbs. I've already been a bit naughtier than I should have. However, because there's no way I won't gain weight from this adventure, I figure that I'll end up skipping carbs for at least one weekend when I get back. I'll probably do a cursory check on Saturday, just to see what the damage is. .