2019 Weight Loss For 20191129
Because of the Thanksgiving, this week's weigh-in report will actually be in two parts. That's because of my food feasting over a three day period, and not being home for my normal Friday weigh-in. As such, when I weighed-in on Wednesday morning, I was 306.8. That was a 1.2 pound drop. However, after my feeding frenzy, I exploded to 315.2 pounds.
An Honest Recap

Obviously, through Wednesday, I was doing good. But my "fun" started Wednesday evening. I'm going to lay it all out. After I got settled at the hotel, I made the trek to the nearby Taco Bell (braving the ice and snow, but that's another tale). I picked up three Taco Supremes, two 5-Layer Burritos, two Rolled Chicken Tacos, and some Cinnabon Delights. And then I had a small bag ('cause that's all you can get) of popcorn from the hotel, which I packed as full as I could.
Thursday, I had a couple of plates of turkey dinner with stuffing, mashed potatoes with gravy, rice, mac-and-cheese, rolls, cranberry sauce jelly, green bean casserole. I skipped dessert and to be honest, I had planned on being good. However, when I returned to my hotel, I stopped to get a gas refill. And upon entering the convenience store, I saw a couple of Little Debbie cookie things, so I scored them (one chocolate fudge and one oatmeal cream). My thought was, "I'm peckish, and some popcorn will go great with this."
However, in the hotel, they were doing BBQ pork sliders, baked potatoes (with butter and sour cream), and baked beans (and other stuff I passed on). I almost never get the meals at Drury Inn, even though they come with the price of the room. Normally, it is because the food is just average fare. But I hadn't had a BBQ pork sandwich in forever, and it just sounded amazing. And it was pretty good. I seriously held back getting only two. Had I not had the dessert snacks and popcorn (I scored two small bags instead of one since no one was getting popcorn), I probably would have scored four. 😅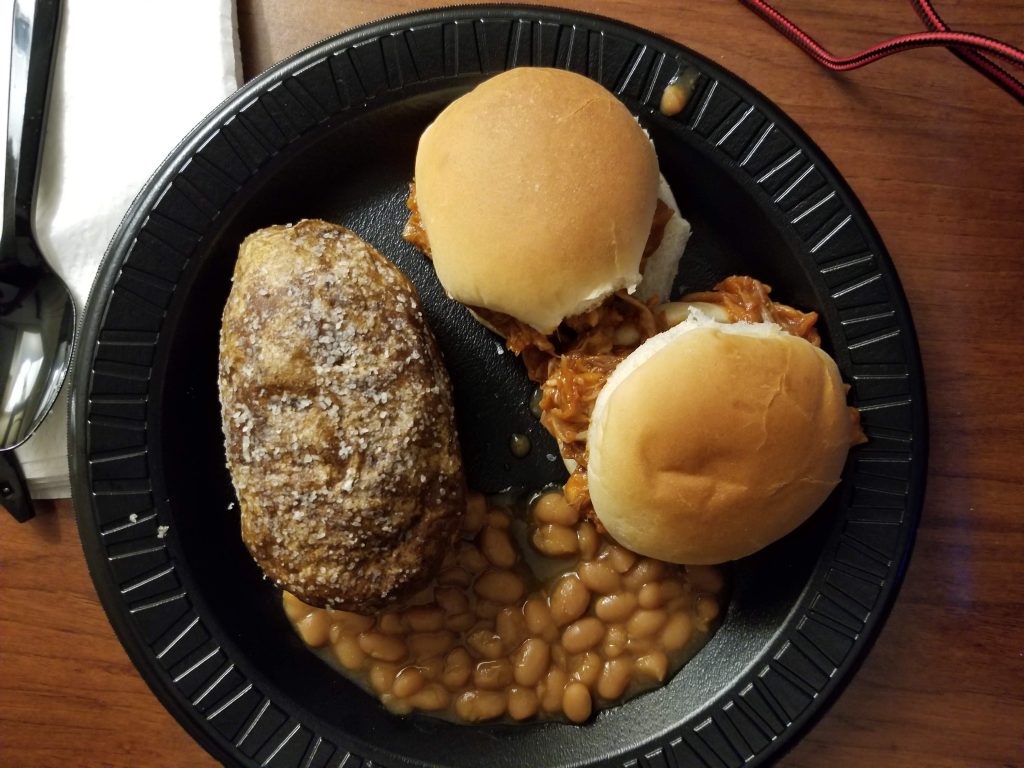 For Friday, I should have gone for low-carb, but I decided I wanted to try Burger King's Double Pretzel Bacon King and some fries. And is my wont of late with fries, I zapped a nacho cheese cup to dip the fries in. But before I got to BK, I made a stop at Krispy Kreme. I tend to only crave donuts once a year (when I'm not in an office where the temptation is greater), and since I was driving within a couple of miles of the place, I figured, "Why not." So I picked up three dozen and ate a dozen. The other two went into the freezer.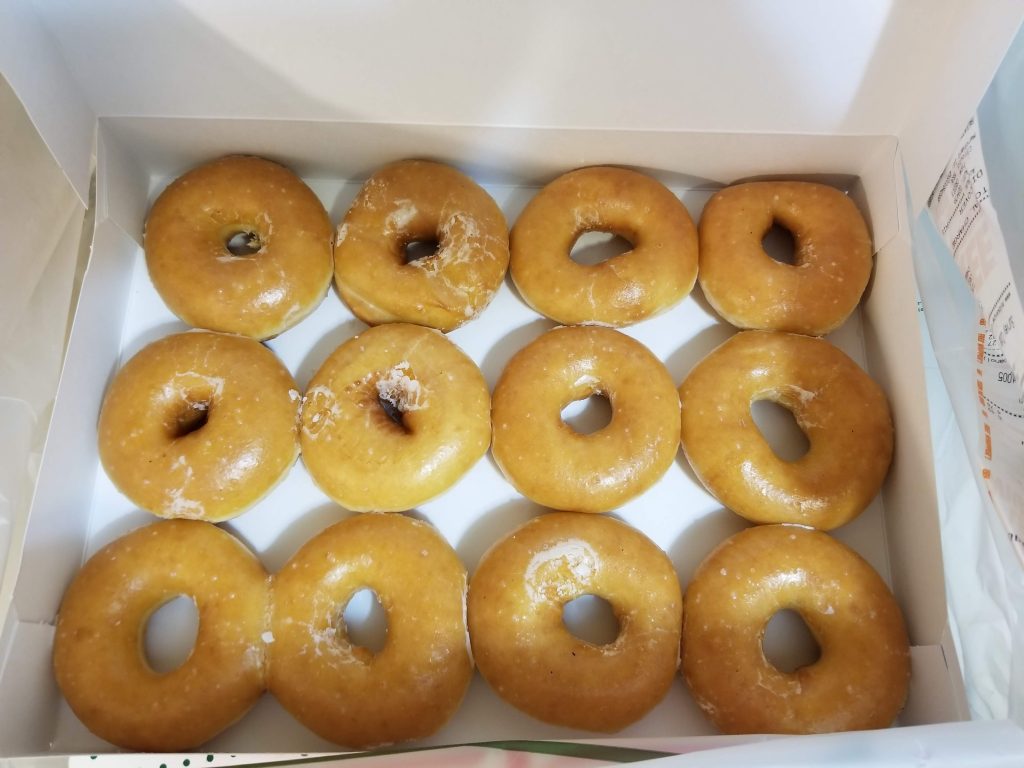 So yeah, I totally went off the rails here. Sadly, this is how I'd eat normally, if left to my own devices.
The Upcoming Week

As of Saturday, I'm back on the wagon. Because I went so nuts on the food, I'm pretty sure I'll probably skip my carb splurge day this Friday. IF my weight clocks in at around 307 pounds, I may go ahead and do my weekly splurge. But considering the increase from Wednesday to Saturday of 8.4 pounds, I rather doubt that's in the cards.
Looking further ahead, I'm not planning to cook anything special for myself for Christmas. I had thought about maybe going to one of the places that are open for Christmas and scoring something to go. But there's another part of me going, "Just save it for Friday," and that part of me is gaining favor. But we'll see when the time comes.
In the meantime, it is time to pay the piper. 😅