2019 Weight Loss For 20191011
I'm super late again, but it is time for my weekly update on my weight loss journey. This week, I weighed in at 314.8 pounds. So no change from last week, which was quite disappointing.
Possible Point of Failure

Last week, I was pretty good with eating on the whole. I didn't go nuts on my carb splurge day. That's what made not losing any weight such a disappointment. Further to that, I actually checked on Wednesday to see where I was at. At that time, I was on target to reach the 313 range. But after Wednesday's exercise class, I did go to Wendy's for my low-carb meal.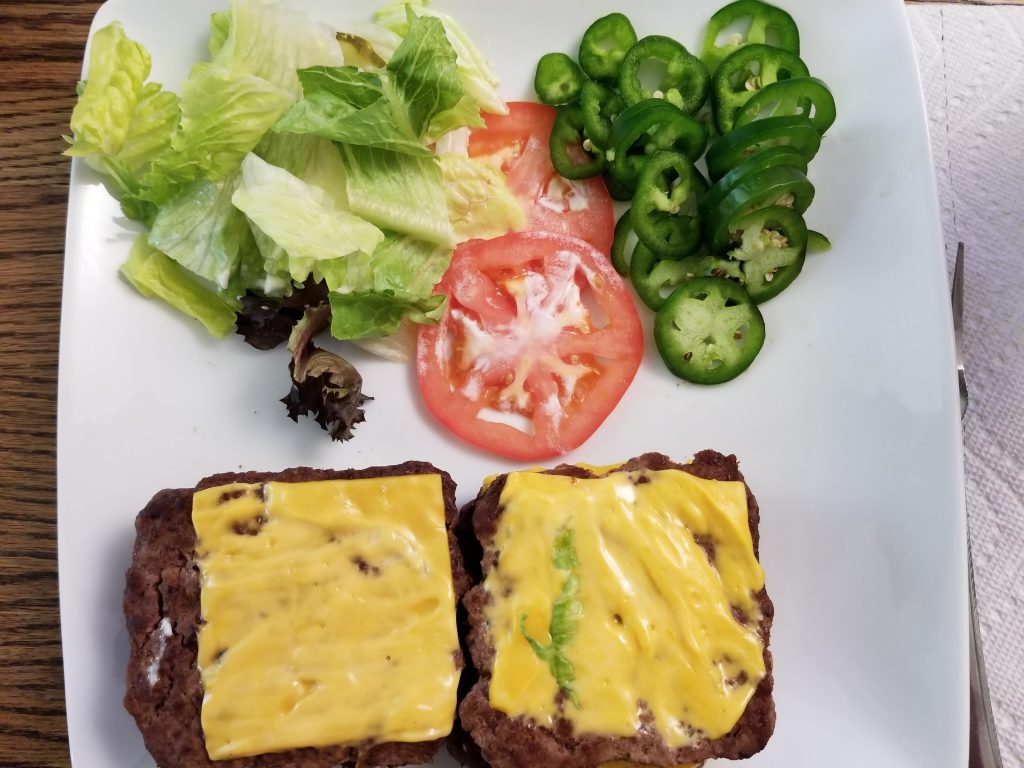 The issue wasn't with Wendy's, but rather my splurging and allowing American cheese to be retained. Using American cheese is a hit-or-miss thing when it comes to low-carb meals and losing weight. They have 1 carb per slice, but my diet plan recommends not eating processed cheeses. Cheddar, mozzarella, parmesan, etc. are fine in moderation. But I was really hungry, and I LOVE melted American cheese with hamburger patties. Sometimes I can get away with eating it and sometimes I can't. I think in this case, it hurt me.
By the way, I added some lettuce and the fresh, jalapeno pepper to what I purchased from Wendy's. The tomato, onion, and pickles were part of the sandwich. (I toss the buns.)
Carb Splurge
Friday's carb splurge was a difficult decision. I think this was the first Friday where I didn't have some carb meal I was craving. Most weeks, I have some idea for my weekly carb splurge meal (or meals) by Wednesday at the latest. But when Friday came, I really didn't know what I want.
Since I still had a ton of the Doritos Ultimate Cheddar chips, I decided to go to Chipotle and get a giant, carnitas burrito. Instead of buying tortilla chips there, like I normally would, I just had the Doritos. Unfortunately, the late night I had Friday night caused me to have a second carb meal. I had a microwaveable meatloaf, which turned out to be pretty good. However, I ate WAY too much, so I may be hosed this Friday on weight loss. We'll see.
Upcoming Week
To try to mitigate my shortcoming last Friday, I'm going to try to be really careful this week. Hopefully, the worst that will happen is another static week of weight loss.
As to Friday's carb meal, I'm really fancying Five Guys for some reason. Its kind of weird 'cause I normally only do them once a year. That's not because I don't like Five Guys, but rather because Five Guys is not in a part of town that I go to. Because it is out of my way to go there, I tend to avoid it. We'll see if my craving is enough to get me to make that special trek or not.