I ended up having three boiled peanuts when I got home yesterday in order to take the edge off of the hunger, and to try to quiet my stomach somewhat. One thing I've noticed about the fast days is that even though I'm not eating much, the acid in my stomach seems to churn more, thus giving me some mild indigestion.  Fortunately, I had some calories to play with, but I may consider taking some antacids on fast days and see how that goes.
Meanwhile, when I got up on Thursday, I weighed in at 342.8, a further drop of 2.2 pounds. As always, the weigh in on Wednesday will be the true one.
For today's feast day, I decided to go for Buffalo Wild Wings and a basket of buffalo chips since boneless wings are on special for Thursdays. I ended up scarfing some carrots prior to heading out the door to pick up my food as I was just famished and not feeling 100%.  In addition to eating 8 boneless mild wings and the basket of chips, I also had more carrots with ranch dressing ('cause carrots dipped in ranch are so awesome, even though ranch dressing is just massive calories).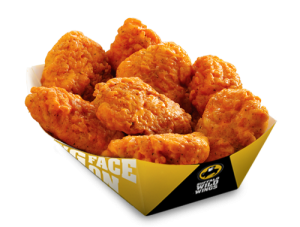 Later, I had a Little Debbie Fancy Cake packet.  Later still, I had the rest of my carrots and ranch dressing.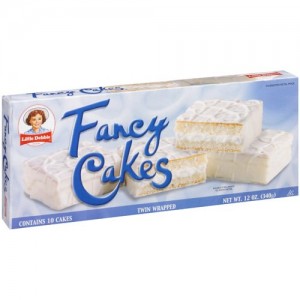 I'd planned to try Smart Ones English Muffin Sandwich with Turkey Sausage, but as I write this, I'm not hungry. As such, I'm passing on eating it, at least for now. I may eat one when I get home as a means of fortifying me for Friday's fast day. Or, I may have another fancy cake. ^_^;